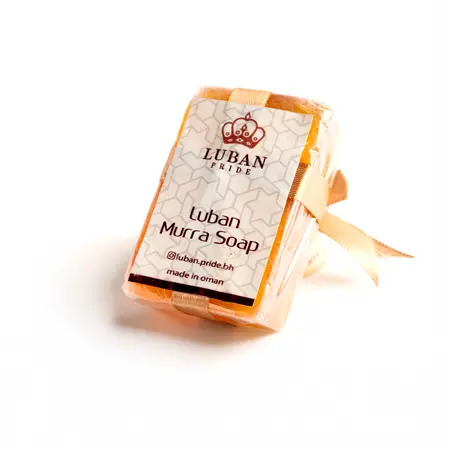 Murrah SOAP 100G
Suitable for oily skin only.
- Get rid of acne and enhance its health and beauty.
- Whitening and lightening of skin tone, for a glowing and radiant complexion.
- Get rid of skin imperfections, impurities and dirt accumulated on the skin of the face.

- Tightens the skin.
- Increases freshness.
- Unification of skin color.
- The grains are dried.
- Protects from wrinkles and tightens flabbiness.
- Purify the skin from damaged crusts.
- Suitable for children with eczema.
- Eliminates harmful bacteria on the skin.
- Get rid of infections.
- It works to heal wounds.

Note: It is preferable to moisturize the skin with pure frankincense oil after washing the face; For more Softness and tenderness.