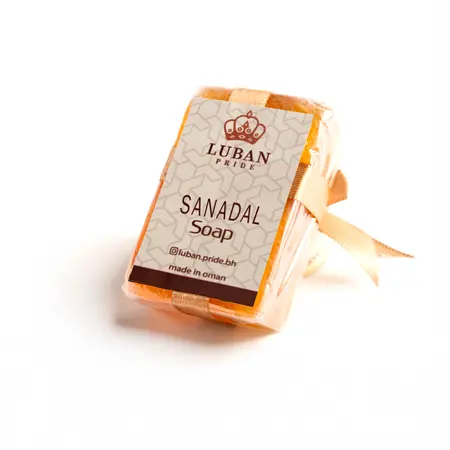 SANDAL SOAP 100G
Suitable for oily and combination skin.
Whitens, lightens dark spots and reduces dark circles.

For oily skin:
- It dries up excess skin sebum.
- Treating itchy skin (especially in winter).
- Gradual treatment of allergies.
- Remove melasma and black heads.
- Skin whitening.
- Tighten the pores.
- Helps protect wounds from infection.
- Very good disinfectant.
- Protects against pimples and infections.